It is the people that make the difference.
Why choose CFE as a place to begin a career? For these interns, the answer is simple: the people.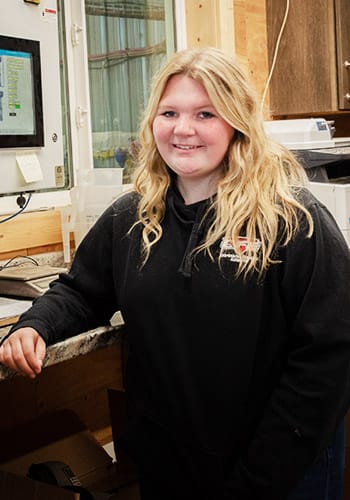 Growing up, Alexis Stahly, Iowa Lakes graduate from Lake Park, got to know the friendly experts of CFE as she showed cattle for 4-H. When an internship opportunity with the cooperative presented itself, it was a simple decision. During her internship, Alexis received hands-on experience in the seed business, getting a deeper look into everything from seed selection to seed treatment while working one-on-one with CFE agronomists. This internship solidified her decision to work with CFE. Today, Alexis is an operations specialist in the Ocheyedan location's seed warehouse. She works closely with CFE agronomists, helping with customer orders and managing the seed warehouse, keeping it organized and treating seed. When asked about choosing a career with CFE, Alexis shares the driving force behind her decision: "It's the people."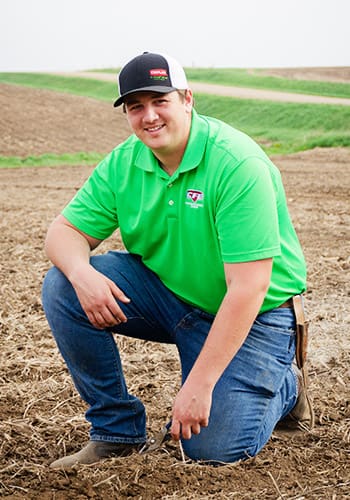 While Adam Hoogeveen didn't grow up on the farm, he spent a lot of time following his grandfather at the co-op in Valley Springs, which sparked his interest in agriculture. The precision agriculture and agronomy student worked his first internship with the Agronomy team at the Doon location, collecting samples in the field with the team. During his second internship, Adam was placed at the Inwood location, where, because of his former experience, he was able to scout fields solo. Today, Adam calls Doon his home location as a full-time agronomy trainee. "The people I work with have been great mentors," Adam shares. "I've learned so much from them."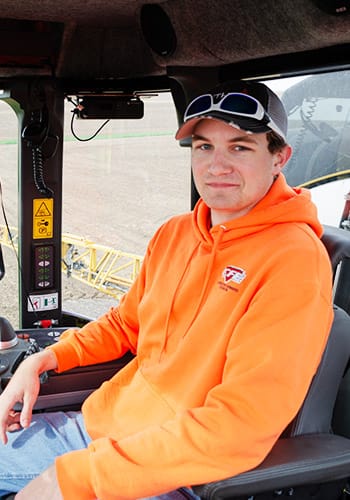 This Northeast Community College grad also spent a summer with the Agronomy team in Doon, Iowa. Jeremy Kooima is now a full-time custom applicator with CFE, working toward becoming an agronomist. Growing up near Rock Valley, Jeremy has always loved farming and spending summers in the corn field. Watching his father work closely with CFE showed Jeremy that working for a co-op would be a good fit for him, and CFE validated that decision during his time as an intern. Jeremy shares it was the people he worked with during his internship that proved CFE was the right place for him.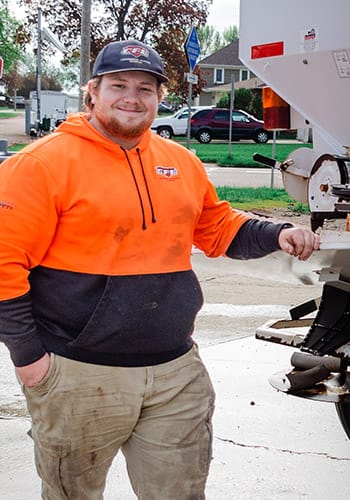 Kevin Brugman is a California native who made his way to the Midwest to play football for Dordt College in Orange City. While football brought him to the area, he found the CFE Agronomy team worth staying for. Kevin started working at the Inwood location last summer and plans to return again this summer. CFE has helped him obtain his CDL license, and he is looking forward to helping the team spray this season. Kevin shares that working with CFE agronomists solidified his desire to complete his plant science degree so he, too, can help farmers with their crop production decisions.