CFE expands internships to provide new possibilities.
Each summer, students spend their summer discovering how their desired career path may look in real life through CFE. This year, CFE offered a few new internship paths, including Interior Design, Feed Operations and Feed & Agronomy.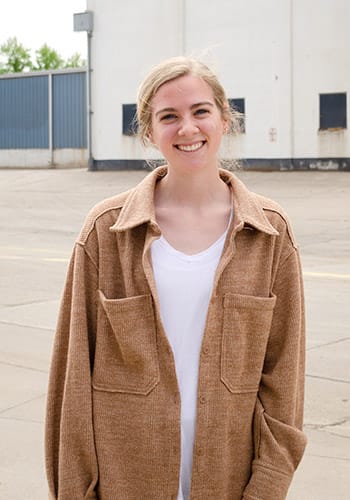 Naliya Van Beek is an interior design student at Iowa State University. This Doon, Iowa, native turned her textbook lessons into tactile experiences with designers Taylor Roede and Brittanee Roghair and CFE draftsman Jesse Heyer at CFE's Design Studio in Spirit Lake.
She was fascinated by the design process and implementation. "There are so many steps and processes to get to the end result," Naliya shares. "Each step takes a lot more time than I ever realized."
The experience also showed Naliya a part of the design process she really enjoyed—drafting. "I was able to shadow Jesse and help draft design layouts," Naliya says. "After working with him, I have more direction in the area of interior design I would like to go."
Overall, Naliya enjoyed her summer with the CFE design team. "I really liked how they worked as a community together," she notes. "They weren't competing with each other but really working as a team."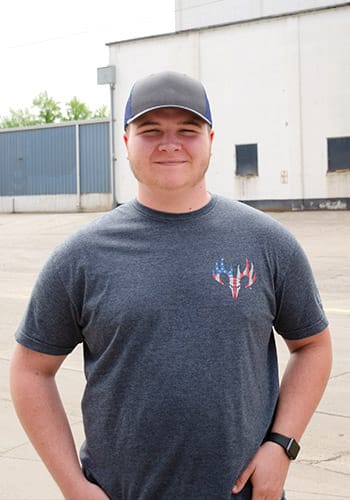 Kaden Maxwell has a similar feeling of preparedness to complete his degree in precision agriculture technology from Mitchell Technical College.
Kaden's summer internship with CFE Feed Operations primarily focused on technology, as he learned all the processes involved with feed preparation.
"I was surprised to learn all the aspects of converting grain into feed," shares Kaden. "From the type of grain to adding and testing for nutrients, it's an in-depth process."
Kaden worked at each of the CFE feed mills, and although the mills all had their own set-ups, one thing was the same across the entire organization—the quality of people.
"Everyone is really great to work with at CFE," Kaden states. "What impressed me most was how much they care for their customers and want to help them. They really go above and beyond to take care of their needs."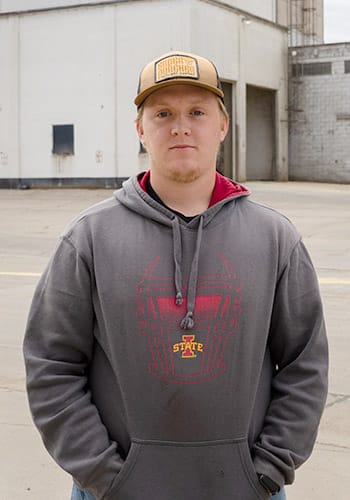 Wyatt Lorch, a sophomore studying animal science at Iowa State University, found direction for his future this summer with CFE's Agronomy and Feed departments.
The first six weeks were spent with CFE Agronomists, scouting fields, treating and delivering seed. Next, the Feed department took Wyatt out of his comfort zone by taking him along on sales calls.
"I had to adjust to being more of a 'people person,'" Wyatt admits. "I wasn't used to talking to people I didn't know, but now I feel pretty comfortable doing it."
Wyatt particularly enjoyed going to beef events. "It was really interesting to meet cattlemen from all over and learn how they do things differently."
Eventually, Wyatt hopes to return to his family farm south of Harris, but he also wants to spread his wings a bit after graduation. He thinks working at a cooperative like CFE would be a good place to start.
Our other stand-out student interns this summer included:
Allison Baumhover, Feed, ISU
Alyssa Hilbrands, Sponsorship, Minnesota West- Worthington
Connor Kooima, Agronomy, Dordt
Drew Behrens, Agronomy DMAC
Emma Gearke-Monroe, Sponsorship, Iowa Lakes Community College
Isaac Pingel, Agronomy Morningside University
Kevin Brgumann, Agronomy Dordt
Kylee Williamson, Agronomy SDSU
Logan Taylor, Feed, SDSU
Mekyla Nystrom, Sponsorship, Dordt
Tanner Van Heuvelen, Sponsorship
Ted Van Gelder, Agronomy, SDSU
If you or someone you know would be a good fit, email Karissa Horstman.