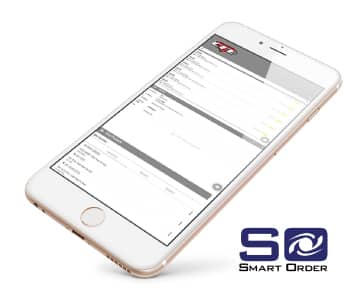 Order your feed the "smart way" using Smart Order – CFE's new feed ordering platform partner. Providing dairy, beef, swine, and pet options to our members at no additional cost. Access this ordering platform anywhere from the web or on your mobile device.
HOW TO GET STARTED:
STEP 1:
Create an account at cfe.smartorder.farm.
STEP 2:
Using the plus button on the lower right, click to start a new order.
STEP 3:
Input the details of your order – where to drop the order, delivery date, and any additional details.
STEP 4:
Add products to your order by searching for the product or searching through your previous orders.
STEP 5:
Select the product quantity and click "Add to Order."
STEP 6:
Submit your order by clicking "Send."
BENEFITS:
– Personalize your account with frequently ordered products
– View and duplicate recent orders to make reorders quick and easy
Questions contact Brian Block, Feed Systems Manager, at 712-461-0115 or Email Him.