Catch-Up with the Latest CFE Lumberyard Project.
At the end of July, CFE Lumber saw the completion of yet another breathtaking residential project, Pikes Point. This five bedroom, four and a half bath spec house was built in collaboration with LEE Custom Homes of Spirit Lake, Iowa; the CFE Lumberyard; and CFE's Kitchen + Home Design Center.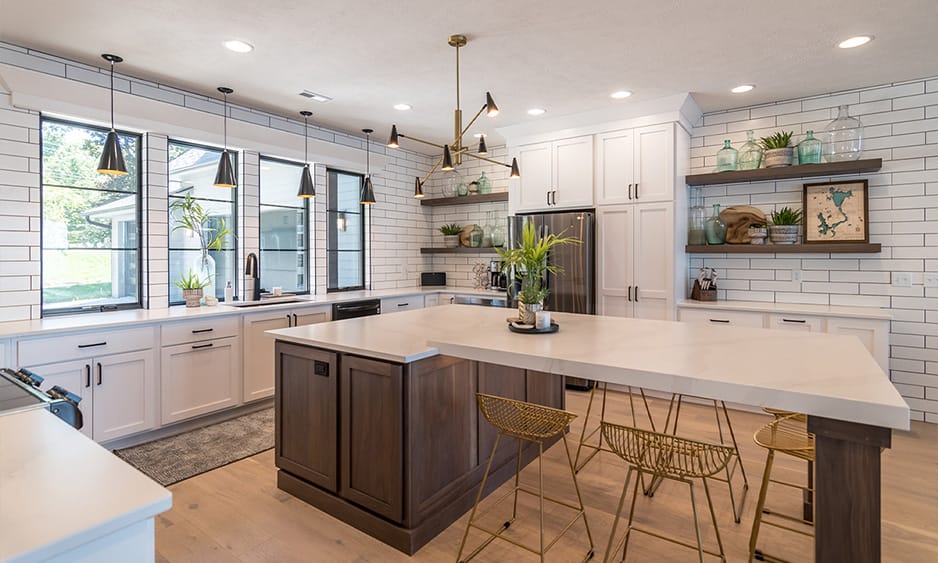 The trifecta has worked together in the past and found a groove they hope to stick to for years to come. Derek Lee of LEE Custom Homes says, "We work with CFE Lumber almost exclusively on most of our projects, or as much as we can. They provide all of our construction lumber, exterior finishes like siding and roofing, as well as interior millwork."
Taylor Roede, Designer and Manager of CFE's Design Center, says the feeling is mutual with the great relationship she has built with LEE CustomHomes. "Derek and I work hand-in-hand on selecting finishes and door styles for every space in the home. We end up bouncing a lot of design ideas off of each other," says Taylor.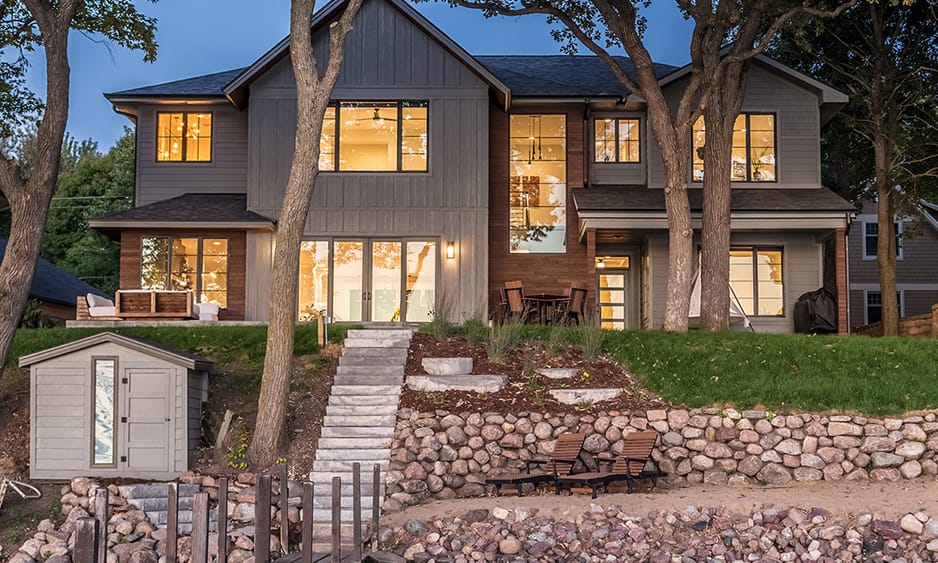 The Pikes Point project has modern touches throughout the roughly 5,000 sq. ft. home, which Derek says is a trend becoming more common, with no expectation of it to slow down in 2021. The modern home displays clean, straight lines and shaker- style cabinetry. Derek continues, "We're seeing more of a demand for slab-style door front and lighter wood tones like the white oak used in the Pikes Point project."
However, just because a home is trendy, doesn't mean it lacks a timeless yet unique look. Taylor says, "Many of the finishes Derek is looking for end up being custom. With this home, we finished the cabinets, countertops, tile and flooring."
For the Pikes Point project in particular, Taylor says there are design elements throughout the home that you can't find in a lot of homes nowadays. "Derek adds finish details, like wrapping flooring up the walls, and high end tile in many of the rooms."
If you're looking to start your own home project, whether it's interior or exterior, reach out to the CFE Design Center or CFE Lumberyard for more information on how to get started!